Posted by Bianca Howell on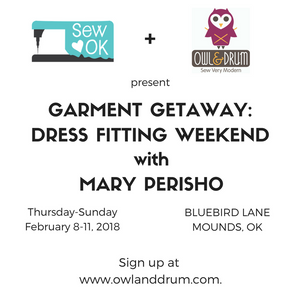 Are you, like me, obsessed with Project Runway? Do you dream about being a contestant and hearing the always-dapper Tim Gunn tell you to "make it work"? Okay, realistically, being on Project Runway may not be in the cards for us, but we can still pretend! So, with that thought in mind, it's great to introduce the Garment Getaway: Dress Fitting Weekend, co-hosted by Sew OK. Started in 2013 by Jemellia Hilfiger, Sew OK was created to join sewists, quilters, stitchers and party people together, while encouraging friendships and building a community based on love, laughter, admiration and creativity. Each summer,...
Posted by Bianca Howell on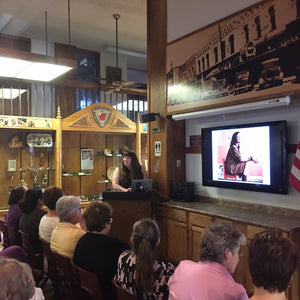 Hello and thanks for visiting our blog. You'll be hearing from different members of our team from time to time - and today you're hearing from me, Mary Perisho of Mary Make & Do, the full-time sewing instructor at Owl & Drum! I'm here to share a few stories about our recent road trip to the Northwest Arkansas Modern Quilt Guild. Last week, we loaded up the car with lots of pre-cut goodies from the store and headed east over the state line, under a sunny blue sky. It was a nice day for the two-hour drive through Green Country into...